Ruwais Housing Complex PhaseIII PackageII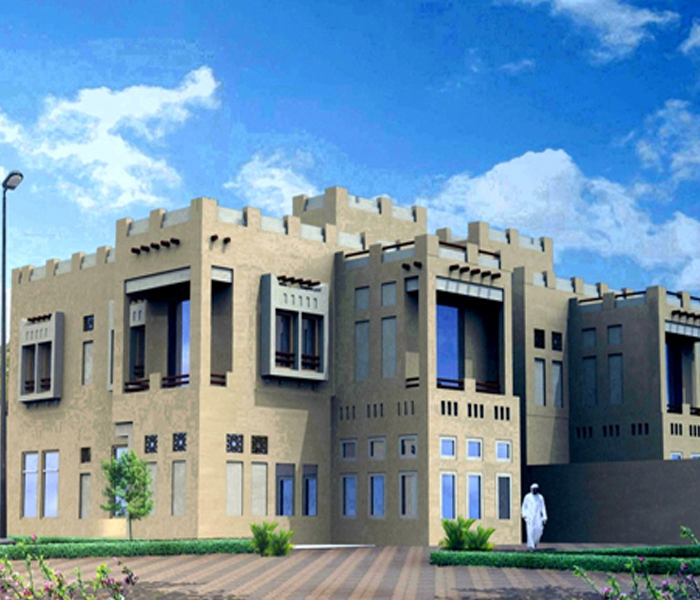 The Ruwais housing complex project (package II) consists of 56 villas, 3 substations and external works. The project is set to transform the budding location by further developing the housing complex while maintaining its grassroots traditions.

Scope of Work: Supply, Installation, Testing, Commissioning, and Maintenance.

AIR-CONDITIONING AND VENTILATION SYSTEM
• 112 Nos. Multi split AC units (VRV system) each supplying multiple indoor units.
• Total 560 Nos. FCUs.
• 224 Nos. Decorative split units. (Indoor & Outdoor)

PLUMBING WORK
• HDPE pipes for drainage system.
• UPVC high pressure pipe for underground water supply system..
• PPR and Copper pipes for hot and cold water.
• Central electrical water heaters.
• High quality sanitary fixtures and accessories.
• 56 Nos. of intelligent PLC water meters and related accessories.

ELECTRICAL WORK
• 6 Nos. 1,500 kVA, oil cooled power transformers.
• 3 Nos. of HV switchgear & 6 Nos. MDBs.
• Power system with a total of 8 MW connected load.
• 336 Nos. main, sub-main & final distribution boards.
• Special earthing system that achieves ADWEA requirements.
• Structure cabling system (Voice Data), consisting of patch panel, and fiber optic cables as per Etisalat requirements.
• Video intercom and garage control.
• Fiber Optic based SMATV system.
• 56 Nos. Intelligent PLC metering system.
• LSF cables and wires.

LPG SYSTEMS
• Supply and installation of Gas cylinders for each unit.
• Gas cooker outlets for kitchens and external grills.
• Control valves and gas detection systems including central panels.