Shooting Club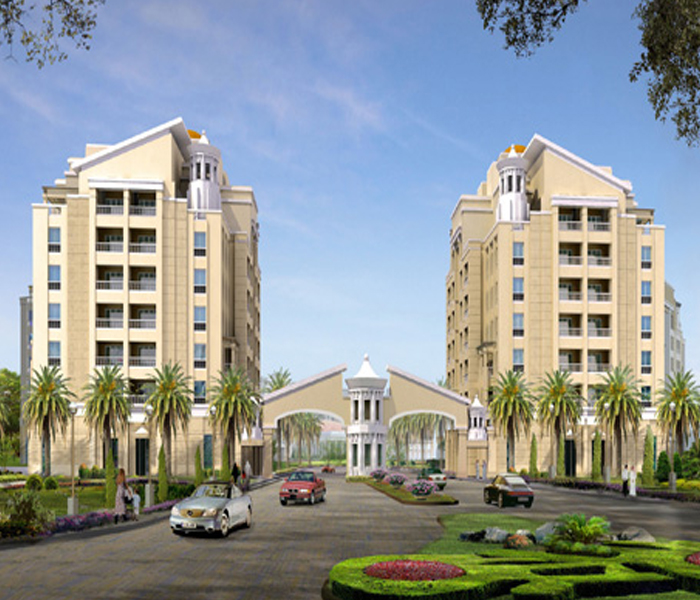 The Shooting club project comprises of 8 residential buildings of 8 floors each plus a community centre utilizing global standard master planning, cutting-edge design, and modern facilities designed with a sustainable development mandate.
Scope of Work: Supply, Installation, Testing, Commissioning, and Maintenance.
AIR-CONDITIONING AND VENTILATION SYSTEM
• 1768 Nos. fan coil units.
• 14 Nos. heat exchangers.
• 44 Nos. close control units
• 7 sets of chilled water pumps.
• 21 Nos. of FAHU's.
PLUMBING WORK
• 13 Nos. GPR tanks.
• UPVC pipes for drainage systems.
• PPR and pex pipes for hot and cold water.
• Electrical water heaters.
• 430 Nos. water meters and related accessories.
• High quality sanitary fixtures with accessories.
• Booster, transfer and circulation pump sets.
FIRE-FIGHTING SYSTEM
• 1 set of pumps (Diesel, Electrical, and jockey)
• Fire sprinklers for all buildings.
• Breaching Inlets.
ELECTRICAL WORK
• Power system with a total 23 MW connected load.
• 650 Nos. main, sub-main & final distribution boards.
• Special earthing system that achieves ADWEA requirements.
• Structure cabling system (Voice/Data), consisting of patch panel, and fiber optic cables as per Etisalat requirements.
• Video intercom, garage control, motion detectors, automatic dimming, entrance video camera, music system.
• CCTV, CO system, Public address system, SMATV, Ups, Light control, lightning protection, fire alarm, gate barriers.
• Building Management System.
LPG SYSTEMS
• Supply and installation of central gas system.
• Main control panel and gas meter.
• 430 Nos. Gas cooker outlets for kitchens and external grills.
• Gas detection system including central panels interlocking with fire alarm and fire fighting systems.
• Control valves and gas detection systems.