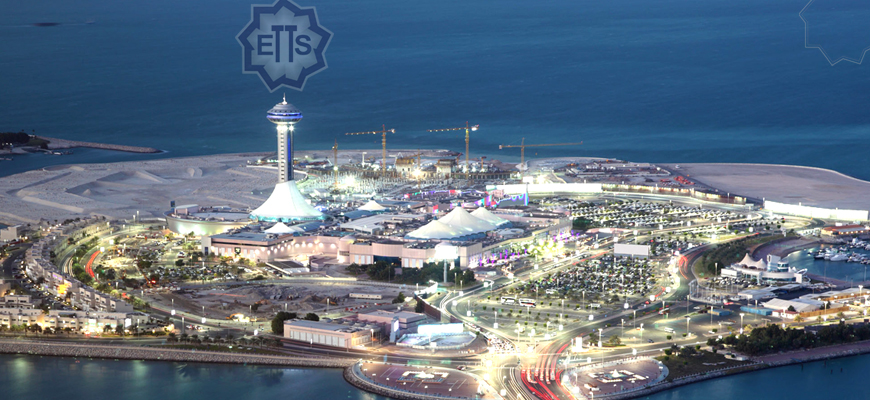 COMPANY OVERVIEW
ETTS, established since 1995, is one of the leading companies specialized in the field of Electro-Mechanical Contracting with a Special Category Classification. The company offers a full range of services related to all types of HVAC Systems (Heating, Ventilation & Air-Conditioning), Refrigeration, Electrical, Low-Voltage Systems, Plumbing Works, Fire Fighting Works & Gas/LPG Works.

These services include:
Engineering, Consultancy, Technical Assistance, Maintenance and Procurement.

Design Development, Prefabrication, Erection and Commissioning of all new installations up to the final completion.

Full range of Training, Operating and Maintenance Services including the supply of equipment, consumables, spare parts, etc...
ETTS has operated servicing both large and small projects in building construction and industrial applications.
Ever since its inception, ETTS (Headquartered in Abu Dhabi) has significantly grown and established a reputation as a leading MEP contracting company within the U.A.E. backed by a team of highly experienced and qualified professionals. ETTS has been experiencing substantial growth over the years and shows no sign of stopping. With the awarding of new prestigious projects along with our internal objective for excellence we see ETTS advancing towards a successful horizon.
ETTS's growth and success is largely due to the innovative vision of its management and the strength and experience of its loyal employees. The conglomeration of talent combined with our quality management environment has resulted in ETTS's solid reputation within the industry.
Why Are We Different?
We do things the right way no matter the cost

We challenge what is commonly accepted

We aim to always excel and innovate

We focus on those that make everything possible
Since the inception of ETTS, the Management has always considered client satisfaction as the first priority whether it be through our collaborative approach or through our aim to ensure that everyone's voice has a chance to be heard and respected. We constantly focus on establishing long term relationships with clients and a climate of confidence by constantly asking ourselves what are the problems that each project faces and converting those abstract ideas into real areas of inspiration, this ensures that we redefine what is considered possible and leads to an improvment in our technical capabilities and our ability to meet the quality assurance standards at all levels of the company and at any stage of a project.