Al Forsan Hotel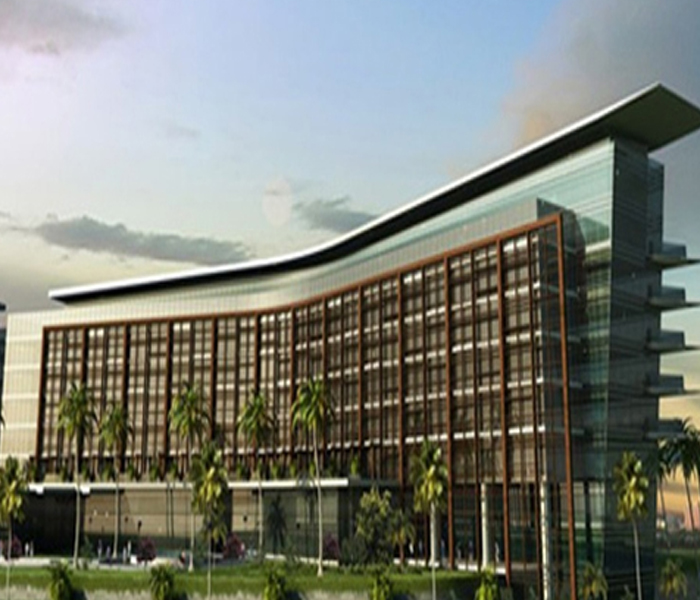 Client:

Private Property Management
The Al Forsan Hotel project is a 5 stars hotel (1 basement+Ground+5floor+Roof) located in Khalifa City, comprising of 400 Guest rooms, Luxury restaurants, Spa and Pools.
AIR-CONDITIONING AND VENTILATION SYSTEM
• 738 Nos. fan coil units.
• 2Nos. Nos. heat exchangers.
• 3Nos. Nos. close control units
• 1 set of chilled water pumps.
• 7 Nos. of FAHU's with recovery wheel.
• 34Nos. of AHU's
PLUMBING WORK
• 3Nos. GPR tanks.
• UPVC and HDPE pipes for drainage systems.
• PPR ,PE and pex pipes for hot and cold water.
• Heat pumps system and Solar system for heat water system.
• 2 Nos. heat exchangers for Cooled water system
• High quality sanitary fixtures with accessories.
• Booster, transfer and circulation pump sets.
FIRE-FIGHTING SYSTEM
• 1 set of pumps (Diesel, Electrical, and jockey)
• Fire sprinklers for all buildings.
• Breaching Inlets.
• Clean Agent System (FM-200)
ELECTRICAL WORK
• Power system with a total 7.8MW connected load.
• 611 Nos. main, sub-main & final distribution boards.
• Special earthing system that achieves ADWEA requirements.
• CO system, Public address system, Ups, Light control, lightning protection, fire alarm, gate barriers.
• Building Management System.
LPG SYSTEMS
• SNG Station
• Supply and installation of SNG system.
• Main control panel and gas meter.
• 22 Nos. Gas cooker outlets for kitchens and external grills.
• Gas detection system including central panels interlocking with fire alarm and fire fighting systems.
• Control valves and gas detection systems.